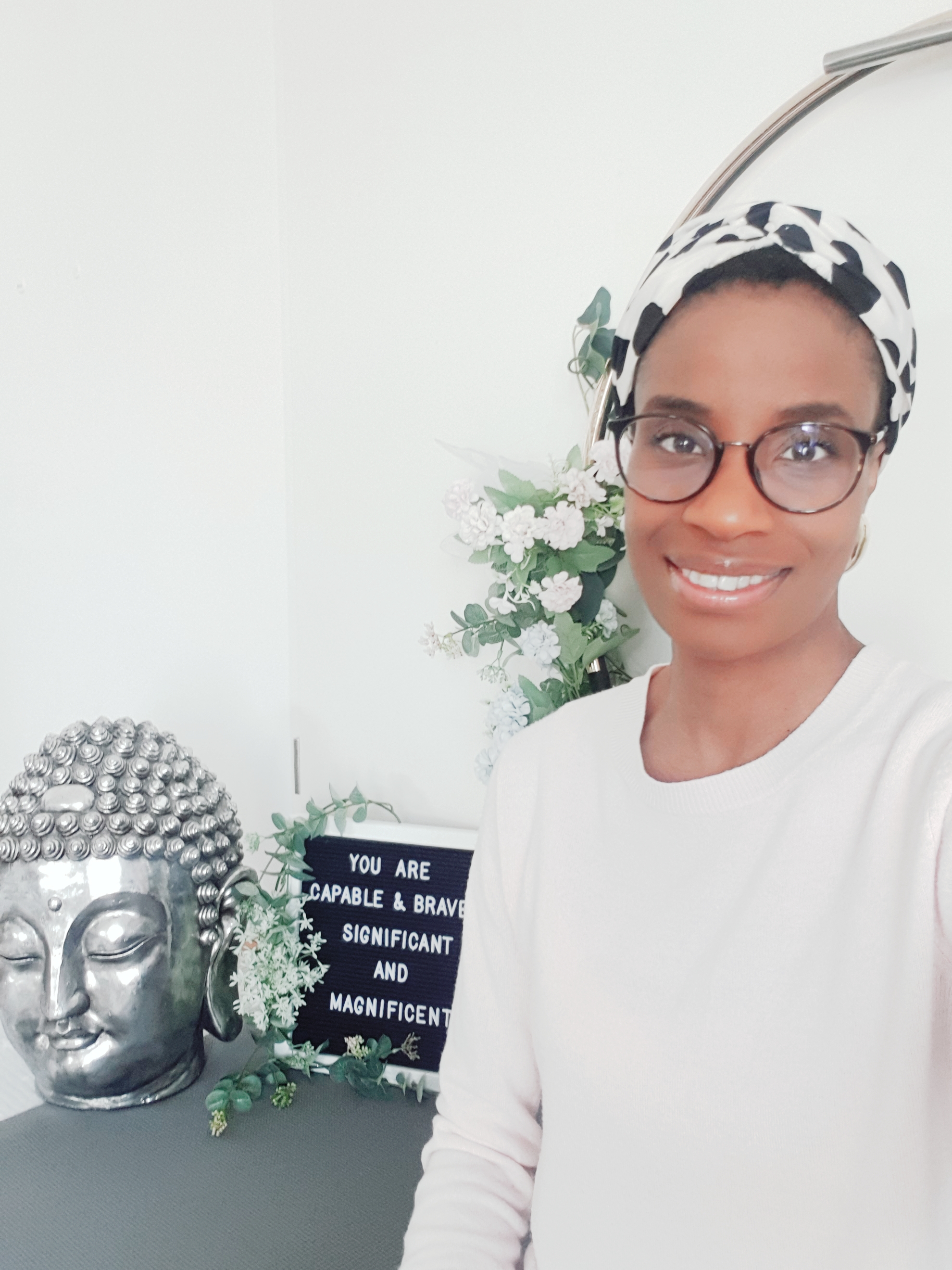 I'M JOSETTE, YOUR INSTRUCTOR AND THIS IS ME
Bsc (Hons Nursing) Child 
BTEC. NAT. DIP. In Early Years Development
Cert. Baby Massage Instructor
Cert. Newborn Nurture Instructor
Cert. Hypnobirthing Instructor
First Aid Certified with Deutsches Rotes Kreuz (The German Red Cross)
A mother of two and wife of one. 
Seven years ago, I became pregnant. I left my family, friends, Neonatal Nursing career, the UK- my home and off I popped to Germany, me, my bump and two suitcases where I laboured in silence, I gave birth in silence and I took my baby home to silence.
Fast forward a couple of years, a few completed German language courses, I became a certified baby massage instructor, Newborn Nurture Instructor and Hyonobirthing Instructor. 
I filled my void, I found my calling. 
Because of my passion to continue working with babies and families, I have taught families from all over the world. I would love to invite you to join me where I offer nurturing support and knowledge to you through the beautiful art of baby massage, love and connection. 
Get ready to learn the skill of a life time.
The Little Nestling Place was born because no mother should labour in silence, give birth in silence, take their baby home to silence, or mother in silence. 
Now it's time to explore, how powerful and nourishing your gentle, loving organic touch is. 
How Long Will I Have Access To The Course?
You will be given access to this course for 3 months from the date of registering.